Dashboard
---
Dashboard
---
The dashboard serves as the connection and configuration center for your CData Connect Cloud account.
In the left pane, the navigation menu contains links to each section of the dashboard. When you log in, the dashboard opens the Overview page.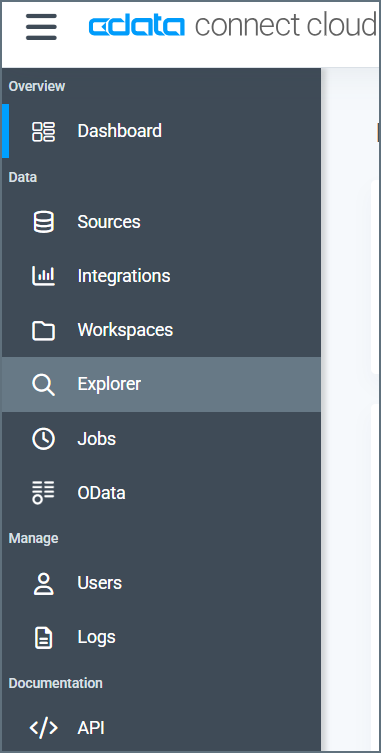 Click the name of a section in the list below for more details about that section of the dashboard:
The top navigation bar of the dashboard contains the following items:
A clickable icon that toggles the display of the left-pane navigation menu:

A Question Mark icon, which opens this documentation to the Getting Started page.
A Gear Icon, which opens your Connect Cloud Settings.
Your username, which you can click to open a drop-down menu that allows you to Sign out.